AIDA conducts examinations in order to improve dance standards. By providing a graduated series of goals for the amateur and professional dancer their instructor or trainer will be able to determine if the dancer has mastered skill levels before introducing a higher level.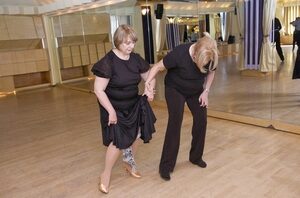 Student Medal Tests
Examinations provide a useful teaching tool. Students who commit to the scrutiny of an Examiner will work harder to eliminate faults and to master problem areas in their dancing. Examinations under the auspices of the United States Imperial Society of Teachers of Dancing will add prestige to and help develop the image of the sponsoring studio, signifying a school that trains its teachers and students to a high standard. To be a part of such a studio gives the student an additional sense of pride and loyalty.
If you have any unanswered questions, contact our Exam Director at: aidadance.examinations@gmail.com Further contact information is listed on the Departments page.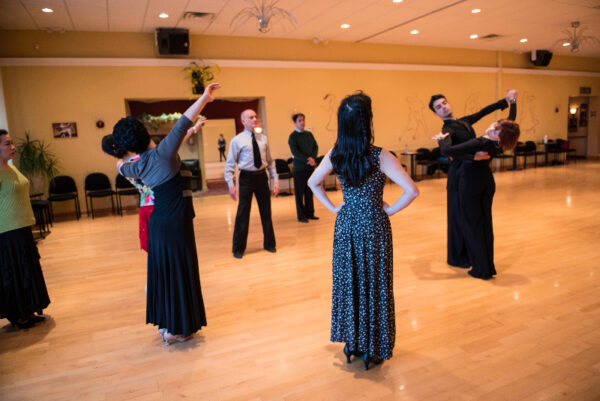 Professional Exams
From the standpoint of the individual teacher, or studio owner, there are a number of specific reasons for holding exams:
Examinations offer a perfect goal-directed program, which will keep students interested in their dancing and working to develop a lifetime hobby. Working toward a specific exam provides an excellent motive to maintain a student's active involvement with lessons.
The examination experience, the written critique, the certificate, the medal, all combine to give an amateur or professional concrete recognition of the accomplishment which he/she would otherwise miss by merely coming in for a weekly lesson. Sometimes a good student will become discouraged because their perception is that they are not improving. The steady measurement of progress with the Medal Test Program will remedy this problem.
Modular Exams
Now available for Student Teacher, Associate, and Fellow degree levels.
(Note: Modular exams are currently not available for the Member level)
For Latin and Rhythm, you must start with Rumba. For Standard and Smooth, you must start with Waltz. For all standard exams, the Rhythm portion is done within the Waltz module. You may not take all modules for a given style within one exam session.
Candidates will receive their Results after each module is finished, although no averaging of grades is done until the final module is taken. Candidates will not receive their certificates until after all modules within their level and style are complete, at which time they may advertise their credentials. (Certificates will be signed by the Examiner who conducted the most exams, or the most recent exam if they are equal in number. Fellowship exam certificates will have 2 signatures.)
There is a 5 year time limit to finish all the modules within one level and style.
The overall exam duration requirements are as follows (note that the total exam time is longer for each level when modular exams are taken):

Student Teacher & Associate Int'l Ballroom / Amer. Smooth:
Waltz: 45 minutes. All subsequent dances 30 minutes each
Total: 2 hours, 15 minutes
Member Int'l Ballroom / Amer. Smooth:
Waltz: 50 minutes. All subsequent dances 35 minutes each
Total: 2 hours, 35 minutes
Fellow Int'l Ballroom / Amer. Smooth:
Waltz: 55 minutes. All subsequent dances 40 minutes each
Total: 2 hours, 55 minutes
Student Teacher & Associate Int'l Latin / Amer. Rhythm:
Rumba: 45 minutes. All subsequent dances 30 minutes each
Total: 2 hours, 45 minutes
Member Int'l Latin / Amer. Rhythm:
Rumba: 50 minutes. All subsequent dances 35 minutes each
Total: 3 hours, 10 minutes
Fellow Int'l Latin / Amer. Rhythm:
Rumba: 55 minutes. All subsequent dances 40 minutes each
Total: 3 hours, 35 minutes

For Fellowship examinations, at least 2 Examiners must be used by the time the modules are complete. (One Examiner cannot examine more than 2 dances for Standard and Smooth, or more than 3 dances for Latin and Rhythm.)
Candidates are not required to dance all dances for each Examiner, just the one(s) being examined in the current module.
If you are taking them modularly, and you don't pass one, you may retake it. (If you are taking the entire exam at once and you don't pass one section, you still have to retake the whole exam.)
The AIDA fee is $30/dance. The Examiners fee is $100/hour as usual.
For more information contact our Examinations Director at: aidadance.examinations@gmail.com