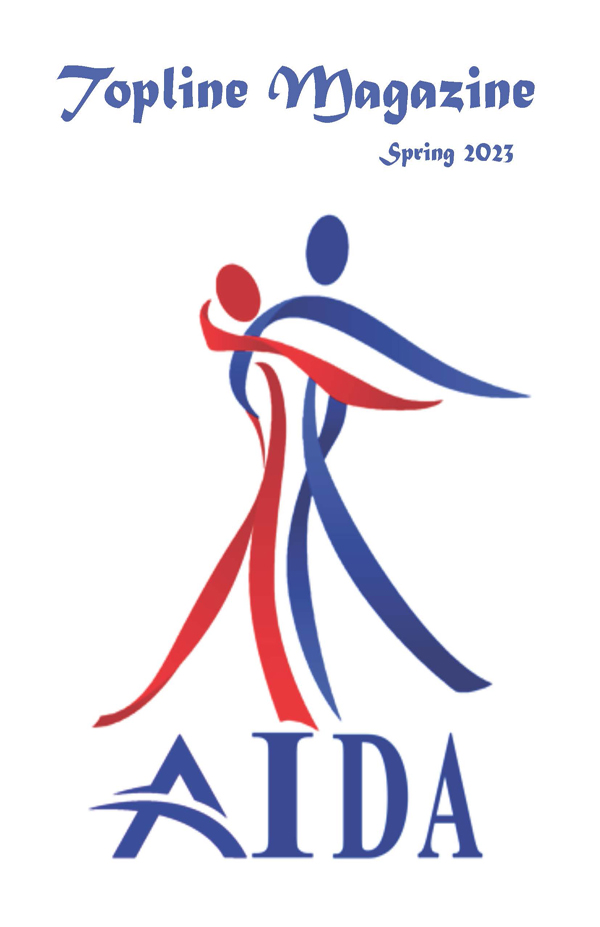 Welcome to TOPLINE, a quarterly magazine created by dancers for dancers! Topline features articles and information centering around AIDA, examinations, dance technique, and other topics relating to the ballroom dance community. AIDA members are invited to read the latest issue, or browse our archive of back issues dating all the way back to 2007. All Topline issues are available to logged-in AIDA members to view directly in the browser, or to download and save for offline viewing!
Check out the latest issue!

View Topline Summer 2023
To view any issue of Topline, please LOG IN to your AIDA account now.
---
Back Issues:

Summer 2023

Fall 2022

Fall 2021

Summer 2020

Spring 2019

Summer 2018

Spring 2018

Winter 2017

Summer 2017

Spring 2017

Summer 2016

Spring 2016

Winter 2015

Spring 2015

Summer 2014

Spring 2014

Fall 2013

Summer 2013

Spring 2013

Fall 2012

Summer 2012

Spring 2012

Fall 2011

Summer 2011

Spring 2011

Fall 2010

Summer 2010

Spring 2010

Fall 2009

Summer 2009

Spring 2009

Fall 2008

Summer 2008

Winter 2007

Fall 2007

Summer 2007